Houdini Assets
Rock Generator 2.6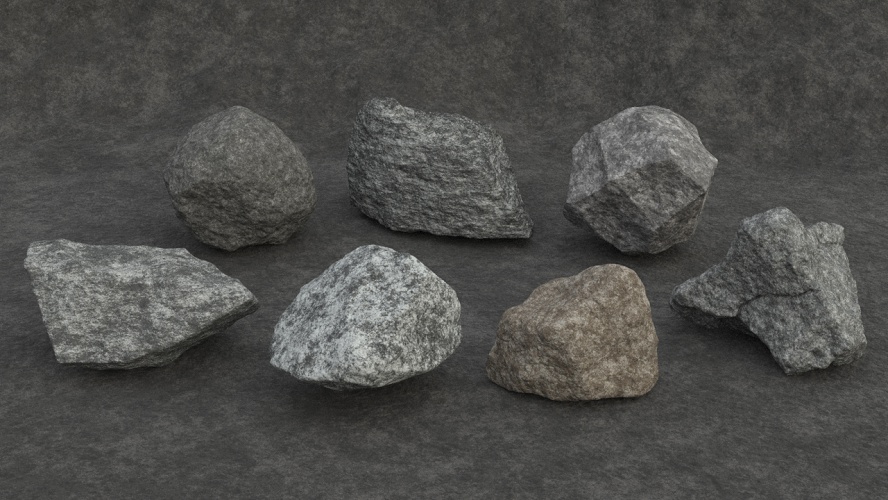 Buy v2.6 (new!) on Gumroad (Houdini 16+)
Buy v2.4 (old) on Orbolt (Houdini 16+)
Buy v1.7 (old) on Orbolt (Houdini 15+)
This is a SOP node asset that generates rock geometry with UV coordinates and a material.
The procedure is as follows (each step can be turned on/off):
Select a base shape, either a sphere, a randomly generated shape or use input geometry.
Transform the base shape.
Apply remeshing and smoothing.
Displace the base shape with various noises. There are four different types of displacements that can be applied and each type can use multiple types of noises.
Add details such as small rocks or crystals on the rock surface.
Apply an additional transform.
Apply additional remeshing and smoothing.
Apply polygon reduction.
Create UV coordinates.
Apply a final transform.
Apply a procedural material which can also be baked to a file.
The material is provided as a separate SOP node asset since it needs access to the geometry to calculate some attributes used by the material.
Version: 2.6
Date: 28 Jan 2020
Supported Houdini version: 16 and later
If you have any questions or feature requests please contact me.
2020-01-28