Houdini Assets
Color Sampler 2.0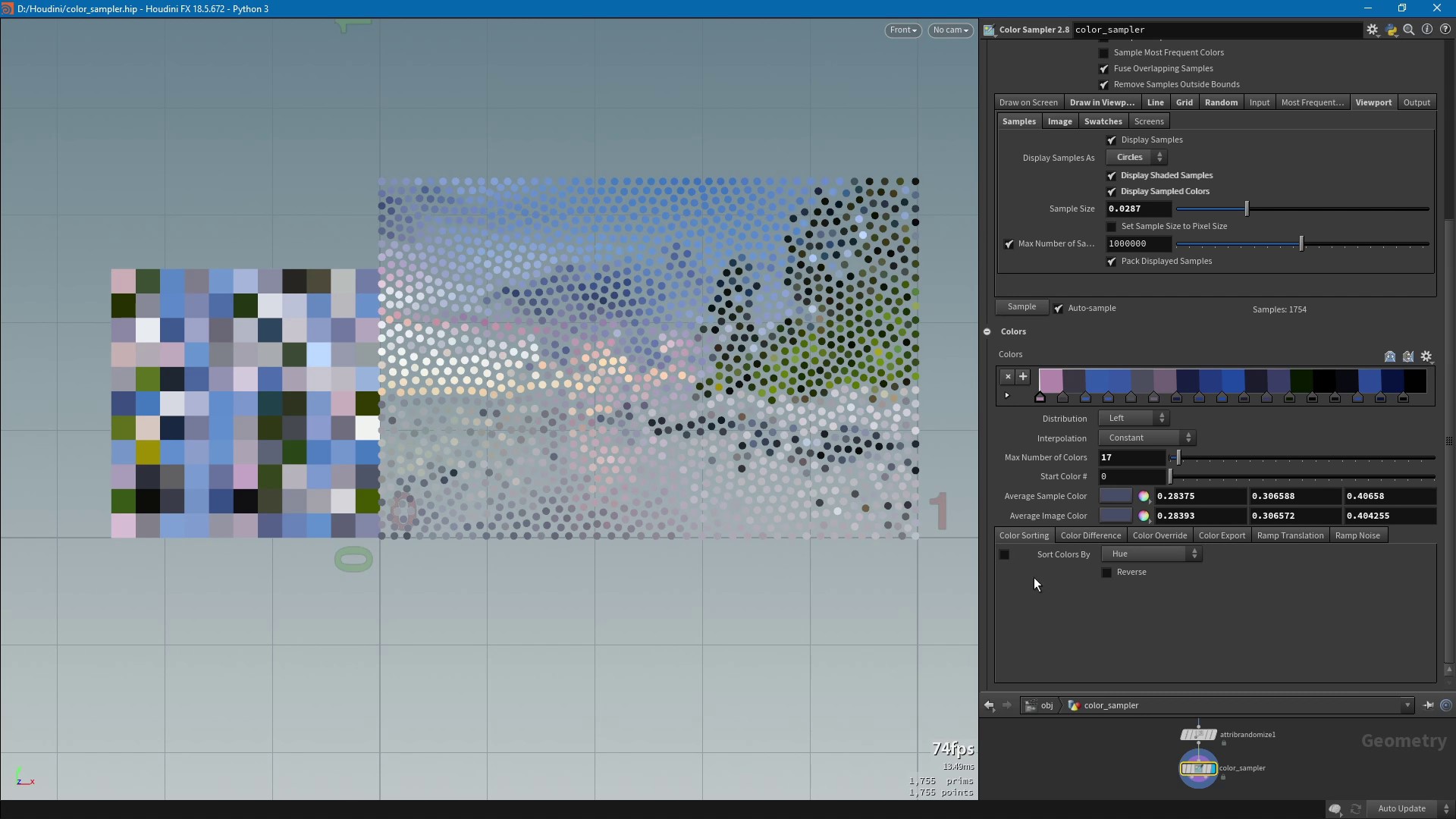 This is a Houdini SOP node asset that samples colors from an image.

Colors can be sampled with points on a line, on a grid, randomly scattered points or with input points.
It's also possible to sample the most frequently occurring colors.
The sampled colors are stored in a color ramp and can also be exported to an image.
The asset is unlocked so the nodes inside can be edited.
Supported Houdini version: 17.5 and later (earlier versions might work as well)
If you have any questions or feature requests please contact me.
2019-06-30